2018 Audi Q7
Find Yours
View Specials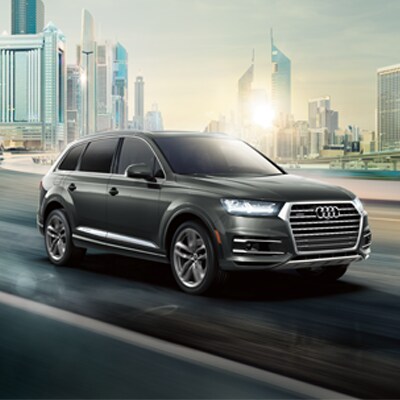 Design
Who says family vehicles cannot be exciting?
The Audi Q7 is a large and commanding vehicle that's capable of getting the whole family around in luxurious style. Rest assured, the Q7 is anything but ho hum and you won't feel like you've lost your edge just because you're a parent. This model will stand out in the pickup line at school and turn heads when you drive up to the valet on date night.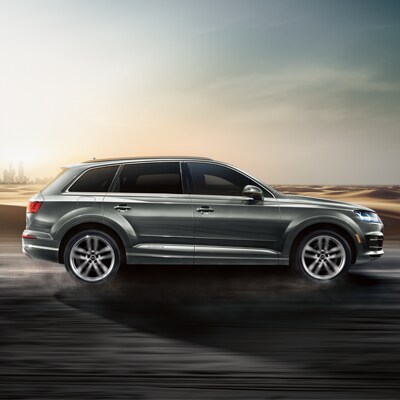 Engines
This large crossover is powerful and handles well
The Audi Q7 has a 2.0L engine with 252 horsepower and 273 lb-ft torque or a 3.0L with 333 horsepower and 323 lb-ft torque; we're partial to the 3.0L, especially since it can tow up to 7,700 pounds! Even though this is a larger vehicle, you'll still get smooth and confident handling that automotive journalists have deemed top-notch.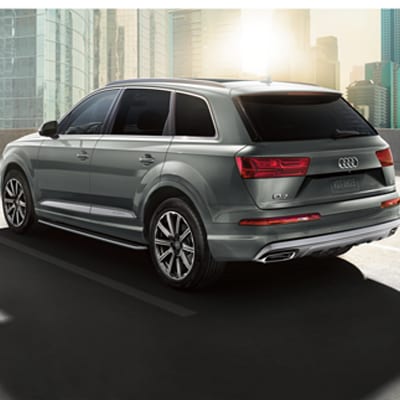 Tailgate
Don't let full hands get you down
Family life often means carrying around of backpacks, grocery bags, and strollers. All Q7 models come with a hands-free power liftgate. This feature is perfect if you have smaller children who cannot help with opening and closing. It'll feel like you have a butler with you at all times.

More Features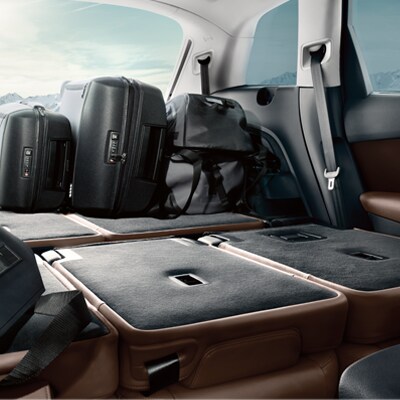 Cargo Space
Room for all the people you love
The Audi Q7 is a three-row crossover that can seat up to seven passengers. A larger cabin, plus various seating configurations like 50/50 with the third-row and 35/30/35 on the second, means you'll have plenty of options for packing along all the necessary belongings.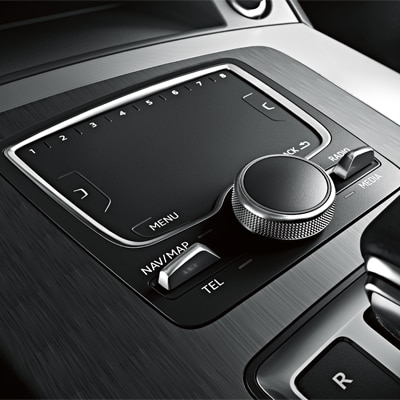 Audi MMI®
Control at your fingertips
Laptop mousepads, tablets, and smartphones have all prepared us for this: Audi's MMI® touchpad interface. Whether you want to take a call, control the music channel and volume, or even the drive settings, you can do it on the snappy and responsive surface. This technology is just another way Audi chooses to stand out from the competition and provide their customers with a unique experience.