2018 Audi Q5
Find Yours
View Specials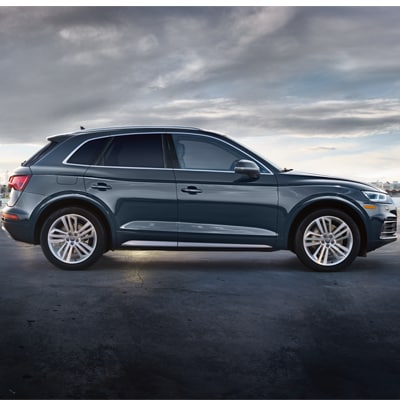 Body Style
A pleasing and timeless exterior
While some luxury automakers try to get customer's attention with out there (and often polarizing) designs, the Audi Q5 bucks the trend. It's smooth, straightforward, and its elegance is in its simplicity that'll look great the day you buy it and five years later. Consider it the little black dress or three-piece suit of the automotive world.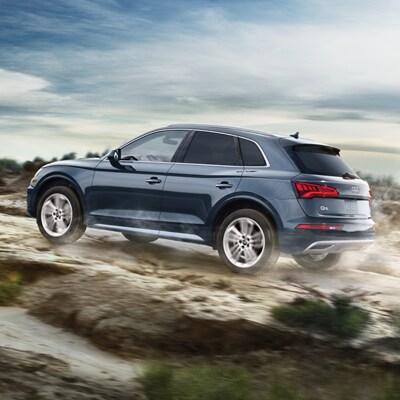 Turbocharged Performance
Have a thrilling experience
LA isn't known for its wide-open streets, but if you get into the hills you can open up the Audi Q5's 2.0L turbocharged engine and its 252 horsepower and 273 lb-ft torque. Audi's all-wheel drive quattro® system is also standard. All that, plus precise engineering that German automakers are known for, make driving this larger crossover a thrill.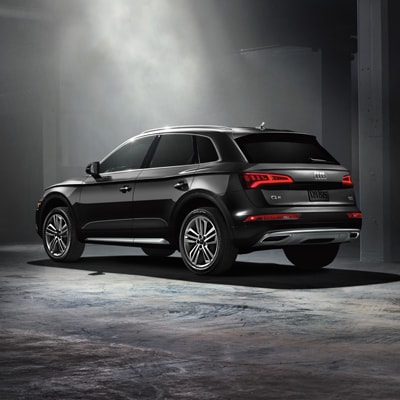 Cameras
Get total protection when you park
We know Audi owners will do anything to protect their vehicles, even if it means parking further away at the grocery store so you can avoid other cars. To make sure you don't get into any fender benders when you park, on the top Q5 trim you can get a top view camera. Now you can feel confident, even in the most challenging parking situations, and keep your bumpers free of dings, dents, and scratches.

More Features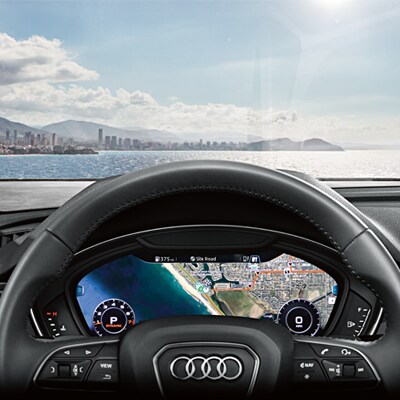 Virtual Cockpit
Maximize your control with this customizable display
The available Audi Virtual Cockpit is a 12.3-inch informational display that you can review by simply looking through the steering wheel. Its size isn't the only thing that makes it impressive. For navigational purposes you can view Google Earth and Google Street View. The features are not only extremely useful, but they're also a great conversation starter.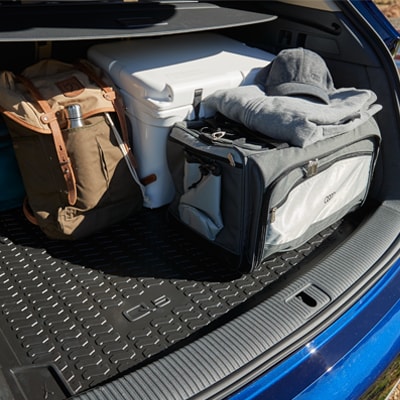 Cargo Space
Flexibility for your cargo needs
With all seats up, the Audi Q5 has 26.8 cubic feet of space. If you need the entire backrow there's 60 cubic feet of space. You also get more flexibility, thanks to the 40/20/40 split seats. Whether you're going on an overnight, shopping in the downtown, or heading up to the mountains with skis and boards, you'll have space and options for getting your cargo from Point A to B.