2018 Audi Q3
Find Yours
View Specials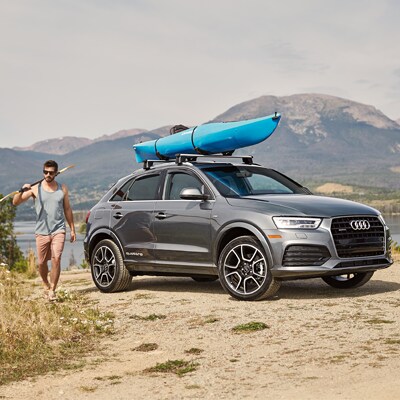 Compact Style
Luxurious things come in small packages
Turn heads in the Audi Q3 crossover! This model may be part of the Audi Q series, but it has its own persona. Despite its compact size it's still able to make a statement, and it has a youthful air that appeals to young professionals who don't want to compromise on luxury but still want a vehicle that looks and feels fresh.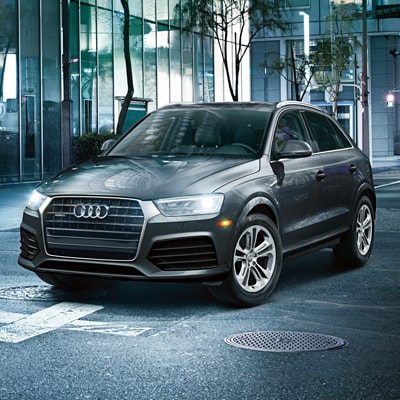 Lights
You won't worry about visibility
Aside from its hatchback style, what also sets the Audi A3 Sportback e-tron apart from the A3 sedan is its engine. Instead of a gasoline power source, this model has a 1.4L turbocharged engine that pairs electric energy with gasoline. It has three different driving modes (EV, Hybrid, and Battery Hold), a portable plug-in charger, and you still get an inspiring experience behind the wheel, thanks to the 204-horsepower engine.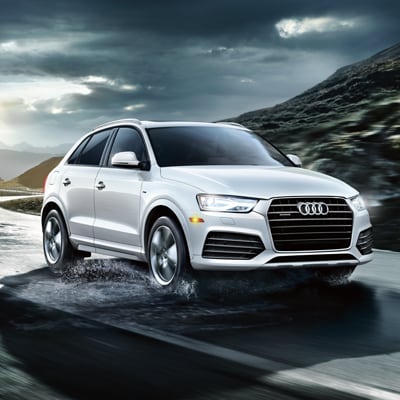 German Performance
Have fun on the LA streets
Buying or leasing an Audi means taking home a vehicle with exciting performance and a smooth engine. The Q3 has a 2.0 TFSI® with 200 horsepower and 207 lb-ft torque. There's also the option to get quattro® for legendary, all-wheel drive support. Simply put, the Q3 is a great way to get acquainted with German performance.

More Features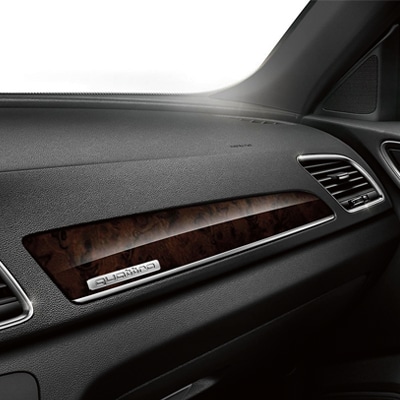 Accents
Get ready for high-quality appointments
The Q3 may be the "baby" of Audi's crossover lineup, but it still has premium design elements that wow drivers. We're especially fond of the available aluminum trim details and the genuine Balsamic Brown Walnut Wood inlays.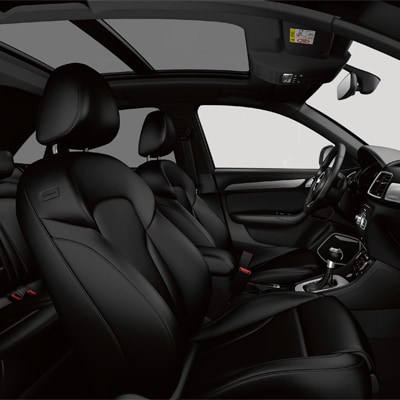 Seating
Leather seats built with comfort in mind
Did you know that with some luxury and premium brands, the entry-level models use simulated leather on the base trim? That's not the case with Audi, and regardless of which trim you choose you'll get leather seats that can be power-adjusted 12 different ways! With the amount of time LA residents spend in traffic, we want to make sure you're not only comfortable but also pampered.